Psychic Reader Faith
PIN: 7142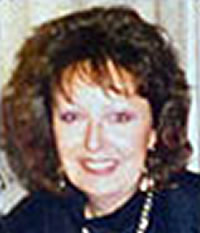 From early childhood I have been able to see Spirit as clearly as looking at you or me. I began to read the Tarot in my twenties, and favour this above other methods because it provides a great deal of clarity and insight to my clients' concerns.
My preferred Tarot deck is the Aquarian because I can achieve strong connections through its very beautiful and bright artwork and it gives me more information than any other deck I have used. This comes to me in blocks and shifting patterns providing advice which lights the client's way forward, and I have frequently been advised that events did indeed take shape as discussed.
I believe that we all possess a degree of psychic ability, and it often happens that a person feels intensely that this is a very important route to take; the ability is born in us and the desire to develop it can be overwhelming. It has certainly taken me down many interesting paths in my life; everyone has a fascinating story to tell, and for me, being able to guide an individual through complex life events makes my journey worthwhile.
I welcome your questions, and never judge. I also understand that talking to someone not in your immediate circle can be supportive and I am happy to address whatever might be concerning you, for example in the areas of family, career, business, relationships and finances. I always tell the reality of what I see.
Blessed Be
Faith
I just wanted to say that I find Faith to be a very gifted and talented reader and I have had many readings from different psychics in the past! She is able to pick up on the things I needed to know most about with uncanny details without me having to lead her.
Margo
I would highly recommend Faith, she gave me insights and guidance and she spoke honestly. She saw my situation as it really was – she is a really gifted lady.
Catherine