Psychic Reader Norma
PIN: 1414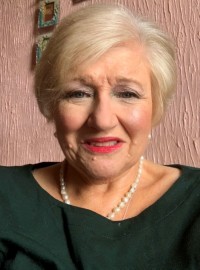 Norma has been reading professionally for nearly thirty years, during which time she has also worked in the field of substance misuse, and previously working in national newspapers for many years.
Norma was 'given' her gift whilst at a low point in her life and, therefore, feels it is important that she uses it to benefit others at difficult times. She 'walks' with clients through their struggles and endeavours to bring clarity and understanding to their individual situations.
Norma is clairsentient and is able to tune into the feelings of others. She works with Tarot as she feels cards are the best tools for prediction. She is not a feel-good reader as she prefers to be realistic with regard to a client's circumstances. Norma believes the more specific the client is the more useful the reading.
If you have a problem with regard to work, relationships, prosperity, business or just life, Norma will be happy to assist you.