Psychic Reader Wendy
PIN: 7227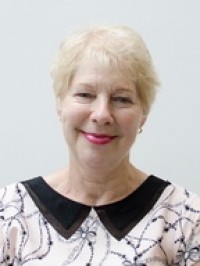 Naturally psychic at a young age with strong intuition, Wendy could 'read' people and instinctively knew who to have faith in. From the age of eleven she was fascinated with Greek Mythology and The Hero's Quest, and on occasion would travel back in time to the ancient world, which she has since realised were spontaneous past-life regressions.
When Wendy was fifteen, she discovered Astrology, and has devoted her life to its study and teaching it to others. Wendy was raised in the North West of England with different changes of location. Her life changed forever at the age of forty when she moved to Somerset and this is where she really found her spiritual home.
Wendy's own inner-journey began after meeting her two Astrology teachers, and later she became the treasurer of a local Astrology society. Then, she joined a healing group, and became an accredited healer with the N.F.S.H going on to do advocacy work for MENCAP and another local charity. Meanwhile she studied at college and gained the City and Guilds Teachers NVQ3 certification alongside accreditation with the Mayo School of Astrology. In terms of Wendy's ongoing spiritual journey, she has attended courses in Glastonbury on a range of subjects including Numerology, Dowsing, Folklore, Shamanism and Tarot.
After sitting in development circles, Wendy realised where her real vocation lay and began working as a clairvoyant, medium and Tarot Reader in a counselling centre.
Since then, she has worked at many spiritual events in England and Wales as well as organising her own 'Mind Body Spirit' events. Wendy also runs meditation groups, Tarot workshops and ongoing Astrology courses.
As a reader Wendy's style is caring, optimistic and upbeat. She works with her Spirit Guide and employs a variety of cards. Her favourite cards depict mythical and astrological themes. She also brings mediumship, Numerology and Dowsing into her readings, and can if required look at client's Astrological profiles and future trends.
Wendy feels privileged to have such passion for her vocation and to work for Spirit in service to others. Her readings are always uplifting and future-focused. She particularly specialises in relationships questions, career guidance and major life changes.