Psychic Reader Anna
PIN: 3673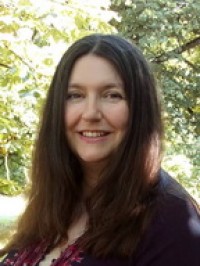 As a reader, Anna has a very caring and positive approach. She's a natural empath that uses her intuition to connect with the card's auras, to help provide the right answers to your questions.
Anna is a natural psychic and uses a combination of clairsentience/sensing, clairaudience/hearing, clairvoyance/clear seeing. Anna's favourite cards to work with, due to the extra protection they bring to her readings are the Angel and Fairy Tarot card decks.
On a personal level, Anna has been a Reiki Master and teacher for many years. She loves to bring all her experience of distant Reiki healing to her readings as it can benefit all situations.
Anna being a professional wholistic consultant believes you are never powerless if you believe in yourself. She believes change requires commitment and you should ask the universal life force energies for guidance. If you have self-confidence feeling trapped is just an illusion.
A reading with Anna will help you change the way you look at a situation to move forward so that you can see that life is full of wonderful opportunities. Anna's readings will give you future options, as you will gain much clarity and comfort from the information.