Psychic Reader Hope
PIN: 3203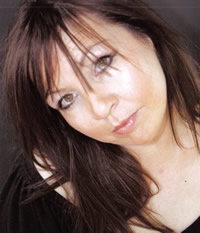 Hope proves to be a consistent psychic reader with over 25 years' experience. Having started life as a teacher and then moving into business she has incredible communication skills and can explain any situation with complete understanding.
She will provide insightful guidance regarding relationship matters, plus give solid direction in all financial and family situations. Hope has experience in many types of media including TV and radio and continues to be a top class reader.
Hope sometimes uses a crystal ball or The I Ching to deliver some fascinating and incredible readings. In fact if you are interested in self-development then a reading with Hope can open the doors through I Ching to you to improve your intuition, knowledge and strategies for your future life. Sometimes we feel our way ahead is blocked or that somehow we are swimming hard against the tide but Hope will give you the tools to overcome any obstacles.
Clairvoyance is a natural inherited gift for Hope from her father, with his blessing and her accompanying Spirit Guides she has a wealth of information to draw on for her clients. St Germain is the name of one of her Guides who has access to the 'Book of Life', giving her vast knowledge on every being.
If you like Tarot readings, then you should definitely try Hope; she has the ability to read the cards in a medium way as well as for psychic connection. She finds that Spirit talk through pictures as well as words, a reading in this manner is a great way of tying the past together with making sense of what is happening in your life right now.
She is a great lover of animals and often can divine on their behalf if poorly or depressed. She also believes we are surrounded by love but so often we simply need assistance to embrace it!
A great reading from Hope! I now have faith in my own abilities, and I am excited about my future. The reading has given me clarity and peace of mind. Thank you.
Louise
I have had a few readings with Hope and she is extremely good with her predictions and is a warm reader. I have found that during my readings she will tell me straight away what the problem is and why, thank you xx.
Rosh