Psychic Reader Jacqui
PIN: 7108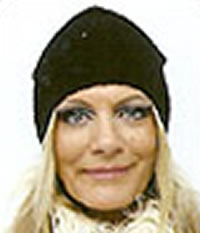 I'm Jacqui and I would like to tell you about myself and what I do: Firstly, I use myself as a Hedge Witch, the description simply means I practice my craft as a solitary witch - thus I am answerable to no one. I do not belong to any Coven; I claim the right to be exactly what I was born to be – magical. I get my knowledge from familiar spirits, learning from my own mistakes and other witches.
I use skills such as ritual, visualisation and the magical use of words. I live in the mortal world, yet with a sensitivity and acute awareness of psychic energy fields and the connection between these and life. I am emphatic - I tune into my own emotions.
My grandmother and mother were also viewed as "witchey"! There were glimmerings in my childhood, considered by conventional views, as odd – a wee bit strange by their standards! I always loved nature especially the wild wood and had an uncanny way with animals, especially cats! I always seemed to just know things, not with my mind or my eyes, but in my heart – an inner knowingness.
My path has not been easy, but it has taught me wisdom. I am connected to everything, no better no less, it teaches tolerance and respect for other beings. Also, that my life is not quite about me, but how I treat others that cross my path. We all have hard times finding our way…
I believe love and relationships affect our lives more than anything else, no matter how painful that experience proves to be. These experiences are opportunities for personal growth for everyone. A man may have wealth, power and success, but to never know love is poverty of the soul.
I wish to use my gift to empower others. Sometimes I use the Tarot which, if used and respected in the proper manner, it is a wonderful tool of enlightenment. I have been told that I have a unique way of talking to clients (as if they are a close friend – never a stranger). I like to get quickly to the heart of the problem and offer positive and kind guidance.
Blessed Be
Jacqui
I had a reading last night and Jacqui, told me straight away about a current relationship and was spot on - Amazing! I will certainly have another reading with her.
Erica
Thanks for the reading Jacqui, after a couple of day's things started to make sense and I made a lot of decisions which in turn caused major changes in my life. When I stopped long enough to work things out, I discovered what I actually wanted! I couldn't have done it without all your support and guidance.
Becca