Love and Light Newsletter
The Circle Newsletter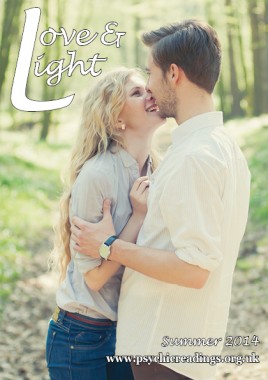 From time to time we like to send out a newsletter called Love & Light or promotional offers to our loyal clients. If you would like to receive such information, then please provide your details below and you will be added to our database (you can opt out at any time, by emailing us at mag@psychicreadings.org.uk).
Latest Downloads
Subscribe To Our Newsletter
Postal Delivery
Email Delivery
Never miss an issue! Enter your details below to subscribe to our mailing list and receive our newsletter directly to your email inbox.