Psychic Reader Emilia
PIN: 7145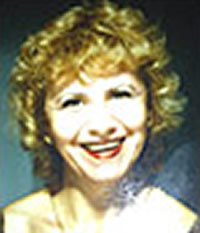 I am Bulgarian, and my country has more than 1300 years of history. I was born a psychic and I believe that I inherited this ability genetically from both sides of my family. Ever since I was a child I felt different from others, I was able to see, sense and predict different events and also to read people, just like you read a book. When I was 13 I used to read to my friends from their cups of coffee (Turkish type coffee) and I was able to foresee events that were going to come to pass.
I have over 30 years' experience and I started doing clairvoyant reading over the phone in Bulgaria in 1992. I also worked on lots of articles for a magazine called "Psychic" for 5 years, as well as having a slot on a morning TV show in Bulgaria preparing horoscopes, answering viewer letters, calculating weekly numerological reports and doing radio broadcasts.
In 2006 I was vetted to become a qualified psychic of the British Astrological and Psychic Society. I am featured in their register as being able to practice all four abilities: Intuitive Tarot Cards, Clairvoyance, Graphology and Numerology. I have a Master's Degree in psychology, specialising in social psychology. In 2007 I became a Graduate Member of The British Psychological Society.
I am willing and able to assist you using all of my experience, knowledge and abilities. I believe that the whole world exists on the law of the Universe – Order and Harmony. I believe in God, for me he is pure love and certainty. I am also able to use the Angels guidance to practise Angel Therapy. I can guide you on your path of enlightenment; I will be your spiritual guide and counsellor.
Bright Blessings
Emilia
I had my second reading with Emilia today and I can say that she is an excellent, caring and sympathetic reader. Her expertise in numerology is amazing – she told me facts which nobody else could have known just by using her excellent skill of combining the numbers she sees with her precognition abilities. The clear and concise reading contained positive and comforting messages with amazing insights for my future. Emilia is an honest and direct reader and she gave me the needed clarity and hope so now I am more confident to explore the opportunities and experiences that lie ahead. Thank you so much and God bless.
L
I wanted to write and tell you how wonderful it has been having readings with Emilia. She is really caring and very insightful and yet at the same time she is practical. I know I can ask any question, and she will try and get an answer for me. She is always honest and I know she has my best interests at heart. Emilia is a very positive person, which is not always easy when dealing with difficult situations; but I always feel better after a reading with her.
Anthony