Psychic Reader Paula
PIN: 5454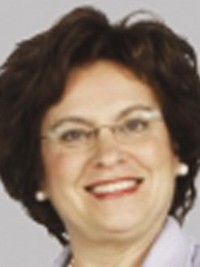 Paula has many clients who come back for readings time after time due to her impressive abilities. As a clairvoyant medium Paula uses her personal Spirit Guides to give her information. Which enables her to provide support and concern to folk, especially following times of bereavement.
Paula has incredible psychic skills, she is schooled in Tarot, dream interpretation and has the ability to interpret rune stones. Paula also has a keen interest in colours and how our choices in these areas demonstrate our personality traits. She has worked with the police force in the past providing guidance to solve a number of crime cases. Paula is highly interested in the psychic world and is an avid reader on the subject, she also writes eloquently on many life topics for various publications.
Personal tragedy is something Paula knows all about, having lost two children many years ago. That coupled with growing older has made it far easier for her to empathise with client's problems. With each year her connection with Spirit grows and as such she is able to give strong guidance to those that seek advice.
If you have suffered a bereavement then Paula is a great reader to call upon, she is understanding and compassionate in these matters and will facilitate you connecting with those who have left this earth plane, so that you can know things are okay and so that you can gain some closure and peace in your life.
A voice is all Paula needs to link with Spirit and then answers begin to flow. There are times in your life when you want a no-nonsense, straightforward reading and Paula has the ability to deliver just that. But at the same time, she is sympathetic and passionate – she will support you in your journey of putting the pieces of your life back together in a better way for your future happiness.