Psychic Reader Mavis
PIN: 1010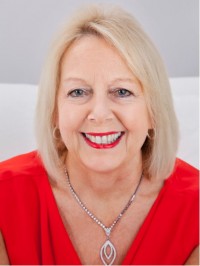 Mavis has worked professionally as a Medium Clairvoyant for over thirty years. After initially visiting clients and reading for groups, she worked in a tourist area in the UK which proved to be very successful and attracted many clients worldwide.
Following requests from outside the UK, and as changes to hours of work and shift patterns were taking place, telephone readings became more prevalent. It was at that time Mavis went on to provide telephone readings for new and existing clients. Sometime later, she began reading online and has continued to do so for over ten years.
Through her very detailed readings, Mavis is able to give guidance and direction in moving forward in all aspects of life. Including: relationships, business, career and more… She has also been able to locate missing animals. Many, who have been bereaved, also contact Mavis seeking comfort, hope and reassurance from their loved ones.
Mavis has assisted in connection with missing persons, some of whom were very young children. She went on to appear on a prime-time TV programme about Mediumship in the presence of a representative from the Spiritualist Association.
As a reader Mavis is a very sincere, caring, compassionate and friendly psychic who always aims to leave her clients uplifted and optimistic about the future.