Psychic Reader John
PIN: 5152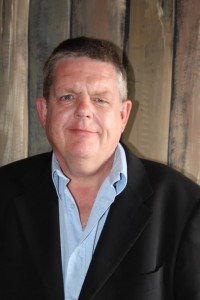 My name is John and I work as a spiritual medium/psychic/healer and advisor, I am also a reverend. Where my work takes me, to churches and halls, throughout the United Kingdom, and abroad. I am a very spiritual person and I can assist you in many different areas of your life I work with my main guide, who is a Native American Indian. I also hold teaching sessions and workshops for other people to learn more, on how to communicate with the higher energies.
I have been working with the spirit world, from when I was a young child, but not fully using the gift until my early 30's, when I had a very near death experience, making me realise that this was my time to use my gift with working with the spirit world, the teachings I have learnt, have given comfort and taught, so many people in so many different ways.
There is so much to learn in our life, as soon as we are born, we never stop learning, until we are ready to leave this world.
When I communicate with your loved ones in the spirit world, they will describe past details, how they looked, things they loved, as they are always around us giving us comfort, even giving you advice on how to move on, in the reading, if you are stuck in the middle of a situation, that is seems you Can't get out of, Also during the reading I will be sending you out healing. If you require this
In the psychic reading I will be using the cards either angel or tarot to see what can be given ahead for you, on your spiritual and life pathway, also hearing your voice, is another way using energy to tap into people's feelings, spiritual insights and this will help me, make aware of peoples vibrations and emotions.
Everyone from time to time needs assistance in working out what direction to take in life. Deep down the answers are already there. I just use my cards and the spirit world to bring it forth. I have a very down to earth, non-judgemental approach to all my readings and by working together .we can find the right path
Spirituality is the way of living where understanding, acceptance and love always exist