Psychic Reader Seph
PIN: 1369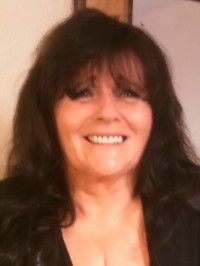 Seph's full name is actually Sepherenia, taken from the Angel of the Sephiroth. She is a natural Seer, psychic, spiritual medium and healer. She does a lot of work with angels in Spirit, and in fact, would feel lost without them.
Seph continues in her own words: "I am a Teacher of psychic development, and am ordained for ceremonies. I have had my gifts since birth, passed down from generation to generation.
My parents became aware of my gifts at the tender age of seven, when I was attending a platform demonstration with my father. I saw a lot of children at the front of the stage, I just thought they were like me, I started to talk to them and it was then I discovered they were actually Spirit children! The rest as they say is history, and I have been working with Spirit ever since.
I am one of the founders of The Selonya Society of Metaphysicians, which is a group of people spread globally from Spain to the USA. We send out positive energy to those who ask for it and those who need it. I also teach all forms of divination, guiding all who believe they have the gift of higher sensory perception.
I am a no-nonsense reader and read in a way that you will understand clearly. I shall guide you through the difficult areas of life that you may be facing and give guidance where I can. I use the vibrations and will use any other tool I need to connect to Spirit so that I can connect with you.
Sometimes in life, we need clarity, I will try to give you that. I believe the answers you need are with you and sometimes we just need a bit of transparency or verification to bring it out. I will feel your vibrations, your hurt, pain or confusion, this way I can guide you to your answers yourself.
Occasionally we can be so confused with life's path, we get lost in it, causing us terrible stress and all sorts of dilemmas. Other times we just need to know the outcome of a situation or just what is in front of us. I will try to guide you to the answers that you are looking for."