Psychic Reader Hilary
PIN: 3897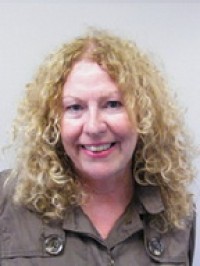 Hilary likes to think of herself as a psychic who takes the responsibility and position as a Tarot reader seriously. She feels that people don't get readings generally when everything is hunky dory. People get readings because they are worried, unsure or feeling small.
As a reader Hilary knows through experience that the pattern is very hard to see when you are in it. The maze that you are walking through looks like vast walls that feel impossible to navigate. That is the lovely thing about her readings, she can see the whole picture and point you in the right direction!
It is an honour that Hilary is able to do what she does. It is a gift which she has had since childhood and she was able to use it to its full potential when she started reading Tarot in her early twenties. Hilary loves the Tarot because it is a way of storytelling. She is using the tool of the cards to elaborate someone's story.
Hilary also feels if the universe or Spirit has been sending you messages and you have not been listening, a Tarot reading is a really good opportunity for Spirit or the universe to talk to you directly and give you insight, clarity and advice.