Psychic Reader Betty
PIN: 3445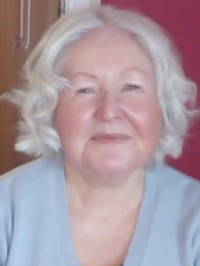 Betty works completely hands free and does not use any tools during her readings. She works solely with her guides to get you through life's challenges and difficult situations.
From a very young age, Betty was aware that she was 'different' and feels very blessed to work with her Guides and Angels. Meditation is extremely important to Betty as it allows her to connect to her Guides and Angels on a personal level and she values her connection to them. She attaches to your energy through the vibration of your voice to bring you love and support from those who are important to you.
Betty also has a great empathy and love of planet earth and is a great supporter of the environment. She very much hopes that over time changes that are needed will take place, to resolve climate change issues and more. Ensuring that future generations will benefit, and will be able to continue to enjoy our wonderful and beautiful planet.
As a reader Betty has clairaudient and clairsentient abilities and is happy to accept calls about all areas of concern that may be causing stress. Working one to one with her clients gives her great satisfaction. Betty's hope is that readings will leave her clients with a feeling of hope for their future. That their anxieties and worries will be dampened down and that they will feel better and positive about moving forward, in a way that is right for them.