Psychic Reader Marcus
PIN: 9399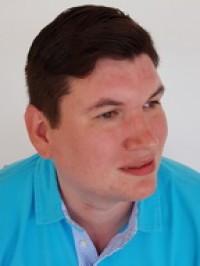 Marcus comes from a long line of psychics. He feels it is a gift in his blood and he can feel the power run through his veins as he reads for others. He believes it to be a family gift going back generations. He feels his ancestors are his Guides and each one of them gives him special knowledge about the future.
Marcus is a kind and loyal person in his daily life, who is not afraid to call a spade a spade and to support others in need of his special gifts. Marcus has had many experiences with the paranormal. From a very young age he started to feel and see the world differently to others.
Marcus has had an incredible amount of knowledge passed down to him by his Guides such as sounds, apparitions and images of the past and future. He likens his gift to watching a movie clip, seeing into the past and future for many people. Marcus has an amazing gift which also allows him to read a person's situation like an open book. This enables him to gain a clear understanding and knowledge of a client's unique circumstances. No one person is the same and Marcus approaches his readings in a clear and person-centered manner. Marcus passes no judgment on any person or situation throughout his readings.
Above all, Marcus connects with his client's deeply, showing warmth and devotion to each and every one of them respectively. He cares about his callers immensely, which certainly lets him navigate life problems such as relationships, work, well-being or prosperity issues. Marcus has been working as a psychic since the age of twenty-one and he is still going strong in his work. With so much passion and dedication to his readings, he has many regular callers who have faith in his Guides. His clients have faith in him to set them on the right path in life, with clear and honest outcomes about the client's future situations.