Psychic Reader Julie
PIN: 3123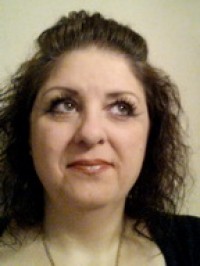 Julie is an international psychic medium, and is an excellent all-round reader. She's been doing psychic readings for people since she was in Primary school and she's been working as a professional psychic and medium since 1997; so, she is an experienced reader.
As a reader Julie can work with, or without tools such as Tarot, Crystal Ball and Pendulum. She connects to those who have passed to the spirit world or after life, with the support of her faithful guides.
In terms of abilities, Julie is Clairvoyant, Clairaudient and Clairsentient. As she's Clairsentient, it's usually possible for her to pick up on people's feelings and emotions. Which is why folk like to consult with her concerning their relationships. This can give clarity on how their 'person of interest' is feeling and what their real intentions may be.
Julie has experience in most psychic areas, as well as platform mediumship in churches to large public events on stage. She enjoys and values private 1-2-1 readings, as she feels that this is where she can assist people the most. Put simply in a psychic reading Julie can provide information on a person's past, present and future. Whereas during a medium reading, she will concentrate on connecting to those that have 'passed to spirit' and will communicate any messages from them to you.
If you are looking for a down to earth and friendly reader who is happy to assist with whatever is troubling you or whatever you need guidance on, then Julie is the perfect choice.