Psychic Reader Robbie
PIN: 3443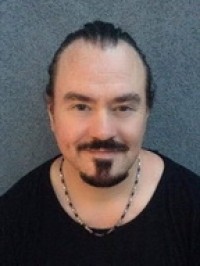 The inspirational insights and epiphanies Robbie gets when talking to his clients, open new doorways of possibility and awareness that aid overcoming barriers to romance, love, fun, abundance, passion and joy.
Robbie has been a natural mystic and Clairvoyant since his childhood, that he chronicled in his autobiography 'Twin Flames, Merkabas, and more'. Feeling great hope for the world and the beautiful souls he has the privilege of serving; he uplifts their spirits to see their own unique potential.
As a top rated medium, with sincere warmth and kind humour, Robbie has been able to bring light, understanding and empowerment to so many. His group of over a thousand people in NYC meditate regularly to his #1 Amazon bestselling channelled books. In his capacity to perform weddings, he has been asked to join divine couples in marriage. The Twin Flame journey is close to his heart and he provides the tools, insights and advice to those seeking their divine union.
Robbie understands that we are all on a powerful journey and he guides people to find their own passion and divine purpose. He will always assist his clients as they find their pathway to wholeness, healing and excitement. His mission is powered by regular meditation, trance channelling, yoga and alignment to the Divine which he believes can bring us all health, fulfilment and peace.
Robbie's own delight is in seeing his work touch the lives of the many thousands of people who return again and again to thank him. He looks forward to serving you in whichever way you need support.