Psychic Reader Monique
PIN: 2321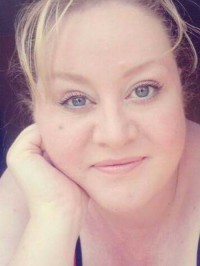 Monique is a third-generation clairvoyant, having many years' experience reading for people. She can look into many aspects of folk's lives using her unique abilities.
As a reader Monique uses her own intuition with the support and advice from the spiritual realm to guide and enlighten the person she is reading for. She can determine where people's paths are leading, look into present situations and future paths, using images she receives. Monique can interpret these images to see what other people are thinking and feeling, thus giving her the ability to look into others thoughts, seeing how they will react in different situations.
Whether your questions are about work, love or friendships, Monique can guide you, by telling you what others may be experiencing, or what is happening around particular issues you or others may be having.
Monique uses her guides to shine a light into whatever comes through, this may be through images she receives or hearing guidance and information from Spirit. Being a Clairvoyant and Clairsentient enables Monique to have a really deep connection to Spirit, she will always give a fresh, clear reading explaining exactly what is being shown or said to her. Ensuring the person receiving the reading can use this information to live in a place of comfort and fulfilment.
During the reading Monique is open to looking into all aspects of your life, she enjoys guiding people, inviting her guides and Spirit into her readings, therefore sharing her gift with others is a privilege and a pleasure.