Psychic Reader Aelissa
PIN: 4444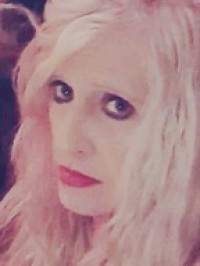 Aelissa is a soft-spoken empathic reader who listens to the issues that are relevant to you. She is Clairvoyant, Clairsentient and Clairaudient. Aelissa is also proficient in the use of many psychic tools, such as: Runes, Ogham, Pendulum, Crystal Ball, Scrying Mirrors, Crystals, Soul Cards, Oracle cards and Tarot.
While Aelissa has many gifts at her disposal, her tool of preference is the Tarot as she feels that it gives the most grounded and direct answers. This is because she finds that most forms of divination give you what they feel that you need to know, but with Tarot you can focus on relevant questions that you need answers to.
Another reason that Aelissa likes Tarot is for its wider structure, that encompasses the causes and issues, which allows you, the client to be proactive in change. In addition, Aelissa finds that a probable outcome, if variants remain the same is more accessible in terms of timescales. Therefore, for Aelissa Tarot is the most realistic tool for readings.
Despite her fondness for Tarot, Aelissa is very knowledgeable on crystals, their uses, and their meanings. She can give a crystal-based reading which can enable the client to understand areas that are lacking in their life. When a more in-depth understanding is required around personal issues and self-motivation, Aelissa likes to turn to a Soul Card reading.
Having been a psychic reader for many years, Aelissa has the ability to tailor your reading to your specific needs and relay the answers to you with compassion and empathy.