Psychic Reader Jasmine
PIN: 5115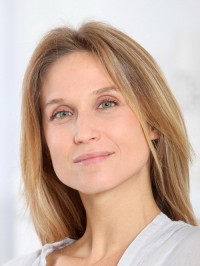 Jasmine's psychic abilities surfaced as a very young child, she continues to nurture and protect those gifts to use for the sole purpose of supporting and guiding others.
As a child, she could sense Spirit around her and also smell fragrances transmitted from the spirit world, smells she knew were not her own. This was confusing for her at times, it took some years to have a sense of knowing these were real and not just fairy stories in her young imagination.
Over time as Jasmine grew up, the visions changed from the elemental world of fairies and angels to seeing people. This was not scary because Spirit always bought with them a sense of love and calm which she found very comforting. Her mother who is now in Spirit was also a Clairvoyant Psychic and belonged to The White Witches Coven but her father could not and did not accept this different world and thought there was something wrong with her. Her father is now in Spirit too, but his understanding has changed to acceptance.
Before Jasmine became a full-time Psychic Medium, she worked in the Accountant's industry as an auditor of several company and management accounts. She also owned her own business with a partner for a few years dealing with different companies around the world employing people to work in the offshore industry and had the added responsibility of employees. Jasmine understands why business people have a reading, even if it is just to confirm they are on the right track.
Because of her life experiences, Jasmine can relate with understanding and compassion in most situations that clients find themselves in young and old. Jasmine also reminds you Spirit will only tell you what you need to know not necessarily what you want to know! She will give you the answers needed as provided by Spirit to guide you into making the right choices, ultimately taking you forward to a brighter future.