Psychic Reader Jancey
PIN: 3032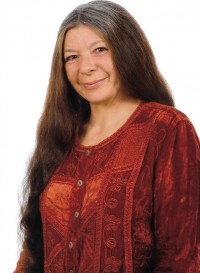 Jancey is a Psychic, Clairvoyant and Tarot reader. She is a hereditary psychic from Romany bloodlines and has been reading now for over sixty years.
At the age of four, Jancey was taught to read Tarot by her grandmother's great aunt - 'Polly Calderwood', and Jancey has been communicating with Spirits from an early age. Polly was 82 and a life-long reader. She was famous in Scotland; Polly had many clients and was an amazing Clairvoyant. She read all her life and went to Spirit aged 101… Our loss is heaven's gain!
Nancy, who was Jancey's grandmother, taught her to read Tea Leaves and to Scry fire. Nancy ran birthday, afternoon tea and supper parties for clients and Jancey was reading Tarot for them at just four years old.
Jancey learnt to ride horses at the tender age of three, she has ridden many different breeds from Shetland Ponies to racehorses, and has broken many bones along the way! She is a well-known 'horse whisperer' and loves all animals, birds, nature and the great outdoors in general. Jancey has travelled all over Britain and Ireland.
As a reader, Jancey is a calming person. She is direct and sees deep into situations and people. She works with her main Guide - James, who is her grandfather. James had agreed to be her close guide long before he passed to Spirit. He told her he would send her a sign from Spirit and made a clock chime thirteen in his locked bedroom.
Being a telephone psychic is something that Jancey has done now for twenty-five years. Over many years, she has had involvement with Spiritualist Churches and has attended private parties and psychic fairs.
Jancey loves reading for her clients, she will send Reiki healing to those in need. Her readings aim to support people in working with Spirit to set them on their correct pathway. Her recipe for life is: never look back, never give in, and have faith in Spirit in all things!