Psychic Reader James
PIN: 2020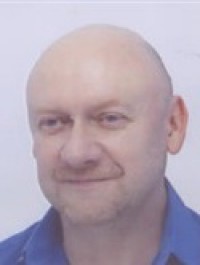 James has a wealth of experience as a spiritual psychic reader. Over the last twenty-five years, James has been guiding his clients in the best way forward with their life issues.
As a reader, James has always aspired to spiritually link in with his clients as quickly as possible and to get to the heart of their questions. James aims to try and uplift his clients and enable them with his guidance and support to have a clearer idea of the way forward with any quandaries they may be struggling with.
One of James first experiences of having the gift spiritually was in his late teens. He was out with his friends in the town centre in the early evening when a group of girls who were stood and sat around some benches seemed to be beckoning them.
James and his friends went towards them at the bench. James recalls, that all of his friends were eager to go over and to chat with the girls, but to him, the scenario felt wrong. James felt uneasy, as though there was darkness descending.
Suddenly, he felt a drop in temperature - he urged his friends to leave and not go closer to the group of girls. Going so far as to say, 'it's a trap'! No sooner were the words out, than the group of friends and James were being chased by four young men, suffice to say with James pre-warning they were quicker! Of course, his friends wanted to know how James could know; and his only explanation was a gut reaction to things not feeling right.
Over time, James was able to perfect and hone his intuition. He now gives readings that are empathic and caring in style. Relationship and love readings are his forte, and he also specialises in and enjoys dream interpretation and Tarot.