Psychic Reader Kelly
PIN: 2444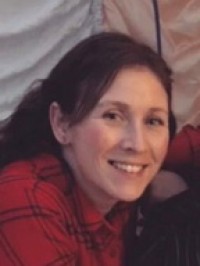 Kelly is a great spiritual reader; she reads into the situation with passion. She has a unique way of working with the universe and connecting with Spirit.
As a reader, Kelly is aware of messages and signs around her; she loves to dig deep into situations. She is happy for clients to ask questions if they want to look at specific issues. But she is just as satisfied to approach reading with no questions asked and see what she picks up on. It is your preference, either way. Kelly feels you will not be disappointed.
In terms of reading style, Kelly listens intensely and is very understanding and sympathetic about everything. She has suffered periods of turmoil in her own life and knows it can be hard to reach out for support. Kelly also understands it is not easy to talk about what's troubling you.
On a personal level, Kelly has been a single parent for the last nine years - which she takes in her stride. She has a busy and fulfilling life, and reading for clients enriches that life further.
Are you looking for a compassionate reader; with a great connection to Spirit; then why not have a reading with Kelly?