Psychic Reader Pauline
PIN: 3798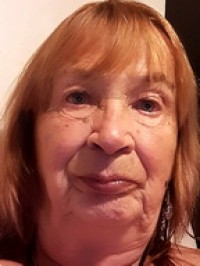 Are you feeling down, feeling confused, or maybe losing your sense of direction? Then, Pauline is here for you. She has a wealth of life experience; she is a married lady with a grown-up family and can empathise in many different areas. Much of her wisdom and advice comes from her personal experiences.
Pauline's Guides are her inspiration; they will bring you hope and harmony. Her clairvoyant abilities come directly from her family. Having studied both Tarot and Angel cards, she can give her clients an idea of timings. Pauline also utilises the Pendulum for positive and negative answers.
Sometimes (very occasionally), Pauline may pick up a message from someone on the other side; for a client, although she doesn't profess to be a medium. She also brings Reiki Master and Counsellor qualifications and experience to the table.
As a water sign, Pauline; is highly intuitive and non-judgemental and takes pride in her readings. She loves animals and has a pet cat and rabbit and a sponsored donkey from a sanctuary in Sidmouth. When you are ready, why not give her a call?